Top-Drawer
Quickly access the files you care about most from the menu bar!

Create Rules
Use Top-Drawer's simple interface to create rules to display only the files you want to see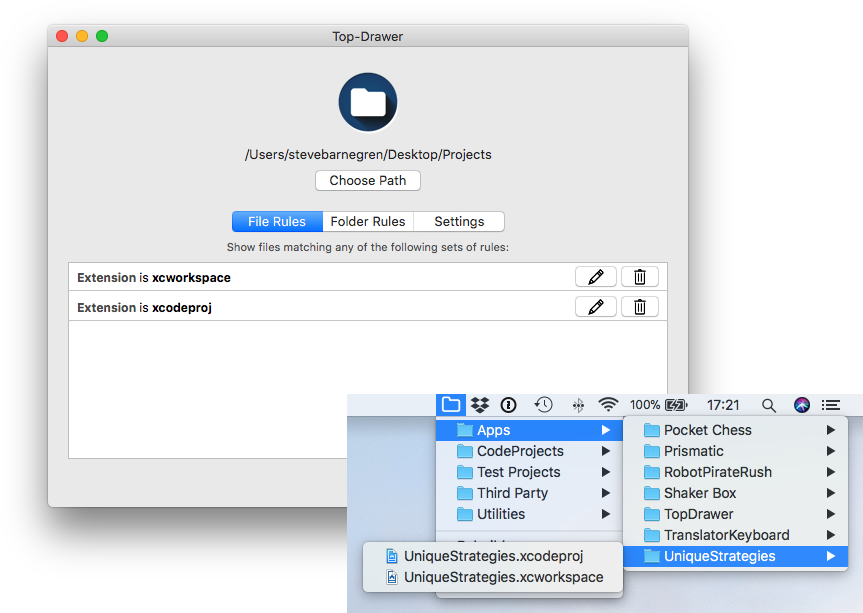 Multiple Conditions
Rules can have any number of conditions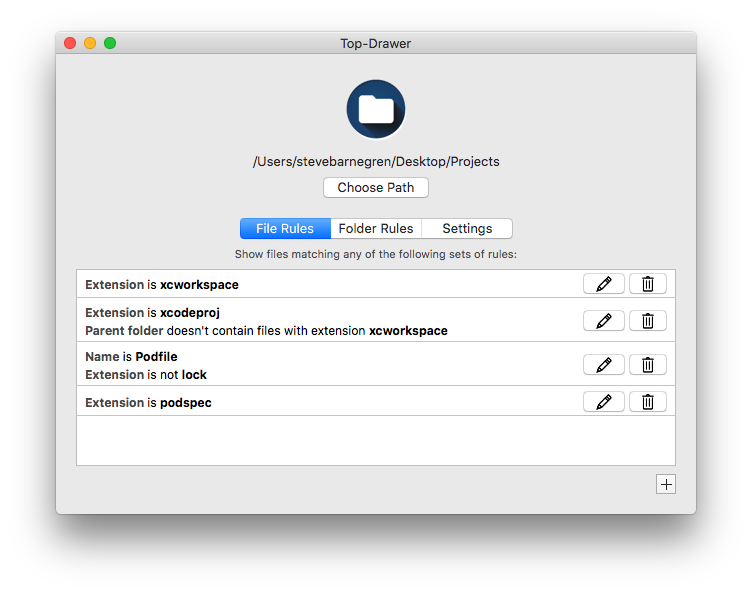 Features
Add rules with multiple conditions for finding files
Add rules to exclude folders
Shorten paths, no more navigating through 'connecting' folders
Aliases? No problem
Adjustable search frequency
Option to open at login
Open folders in Finder or Terminal
Open source and free
Top-Drawer is open source and free!
Download
Top-Drawer 1.1 (Minimum macOS 10.12)